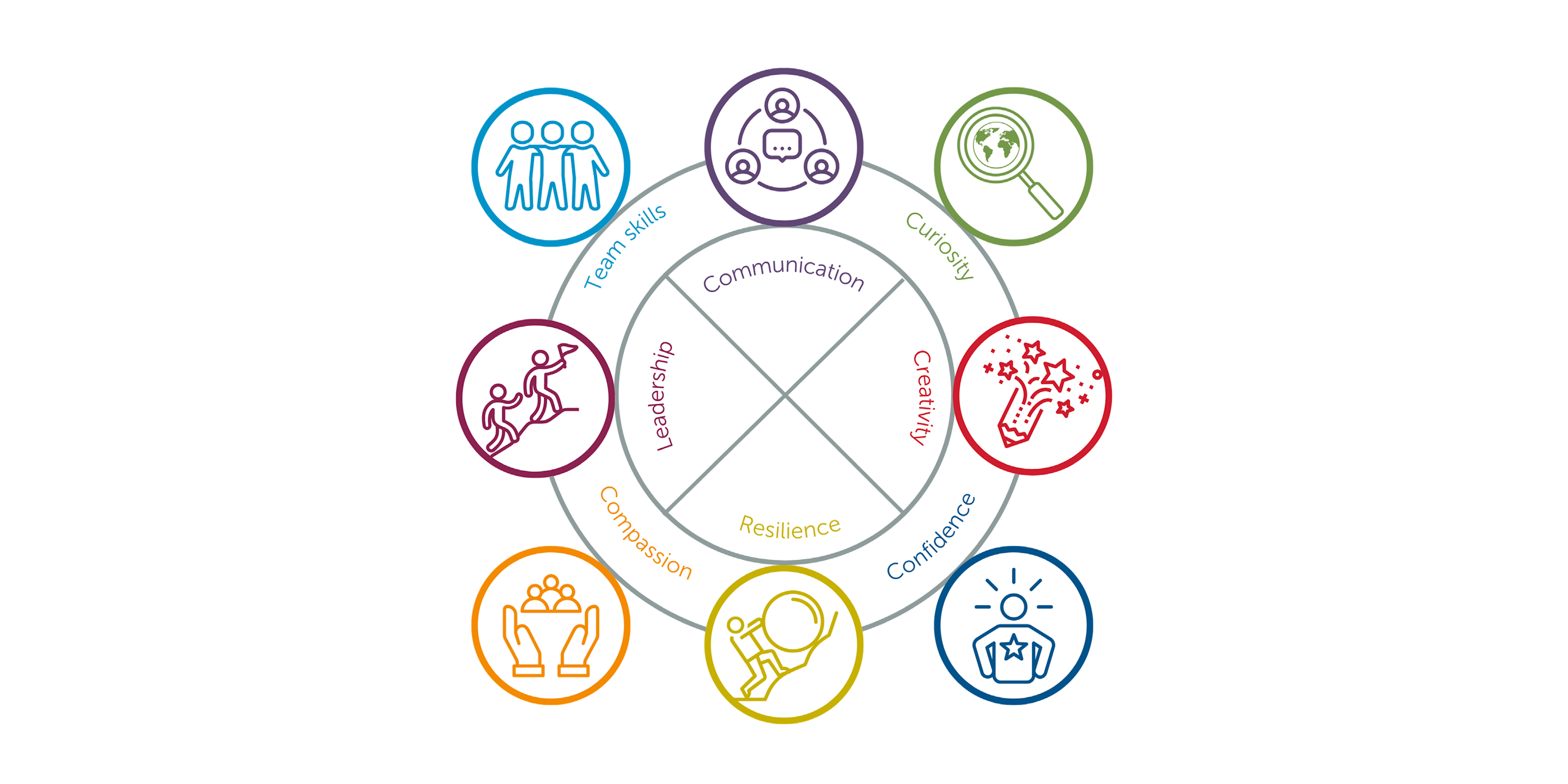 At KGS, our motto is 'Work well and be happy': fundamentally, we believe that to make progress academically, and to develop the life skills needed for the wider world, it is essential to achieve a healthy balance between studies and other opportunities, whether within drama, music, sport or any of the other co-curricular activities on offer.
We have three school core values: aspiration, respect and engagement. We want our students to aspire to be the very best that they can be, to challenge themselves to go further than they think may be possible; we want them to respect themselves, others and the environment; and we encourage them to actively engage, not just in their lessons but outside the classroom too, by involving themselves in clubs and societies, trips and expeditions and by supporting their house.
The co-curricular programme at KGS encompasses eight key areas of character education: leadership, team skills, communication, curiosity, creativity, confidence, resilience and compassion. Students learn how to work as part of a team, develop leadership skills and become more effective communicators whilst having fun in a welcoming and inclusive environment.
---
Leadership
Developing leadership skills helps create capable and confident individuals who are prepared to shoulder responsibility, bring about positive change and recognise how to get the best out of the resources at their disposal.
---
Confidence
We want all our students to have the self-confidence to know that they are equipped with the skills and attributes to be successful whilst being confident enough to open themselves up to criticism to help them continue to grow and develop.
---
Compassion
By volunteering in a variety of community projects from working with residents within local care homes through to cooking for the homeless and supporting reading and language initiatives within primary schools, our students learn how to support others.
---
Resilience
When unexpected challenges appear, life can be difficult to navigate. We want our students to have the skills and experience to be able to cope under pressure and adversity, and when things go wrong to be able to analyse, prioritise and adapt.
---
Team skills
When students collaborate effectively, the result is often more than the sum of their individual parts. Effective teamwork requires self-awareness, excellent communication and genuine respect for others.
---
Curiosity
Being curious about the world, exploring, investigating and observing, helps students be better placed to meet challenges and solve problems.
---
Communication
Successful communication is a core skill which helps to enable the development of other attributes, not least being able to convey one's ideas effectively. Communication also extends, however, to how one listens and responds to the views of others.
---
Creativity
Learning to think for themselves and to have the imagination to come up with original and creative solutions to challenges means students stand out from the crowd. Through a range of diverse and stimulating environments, they are encouraged to take risks and have the confidence to try new things.
---
Character Education