Kingston Grammar School was founded on 1st March 1561 by Royal Charter which established the "Free Grammar School of Queen Elizabeth, for the education, training and instruction of boys and youths in grammar", though before this the school can trace its roots back to at least the 13th century.
Take a look below, to see the progression of the school through the centuries and discover how the past has helped shaped Kingston Grammar School today.
---
The KGS Timeline
Edward Lovekyn prepares wedding feast for Edward I
(16 September)
Lovekyn Chapel founded 11 June by Edward Lovekyn
(Chapel of St Mary Magdalene)
Restoration of Lovekyn Chapel by John Lovekyn
Evidence of existing public school in Kingston
Chapel let to Richard Taverner, one of Henry VIII's favourites
Endowment of Grammar School
by Queen Elizabeth I on 1 March (Queen Elizabeth School)
Grammar School Act
KGS recognised by Board of Education
as the First Grade School for Kingston (school accepts supervision by state sector until 1977)
Name of school changed from Queen Elizabeth School to Kingston Grammar School
Lovekyn Chapel listed as a monument of national importance
Girls joined the school as KGS becomes co-educational
700th anniversary of the foundation of the Lovekyn Chapel
450th anniversary of the school
---
Lovekyn Chapel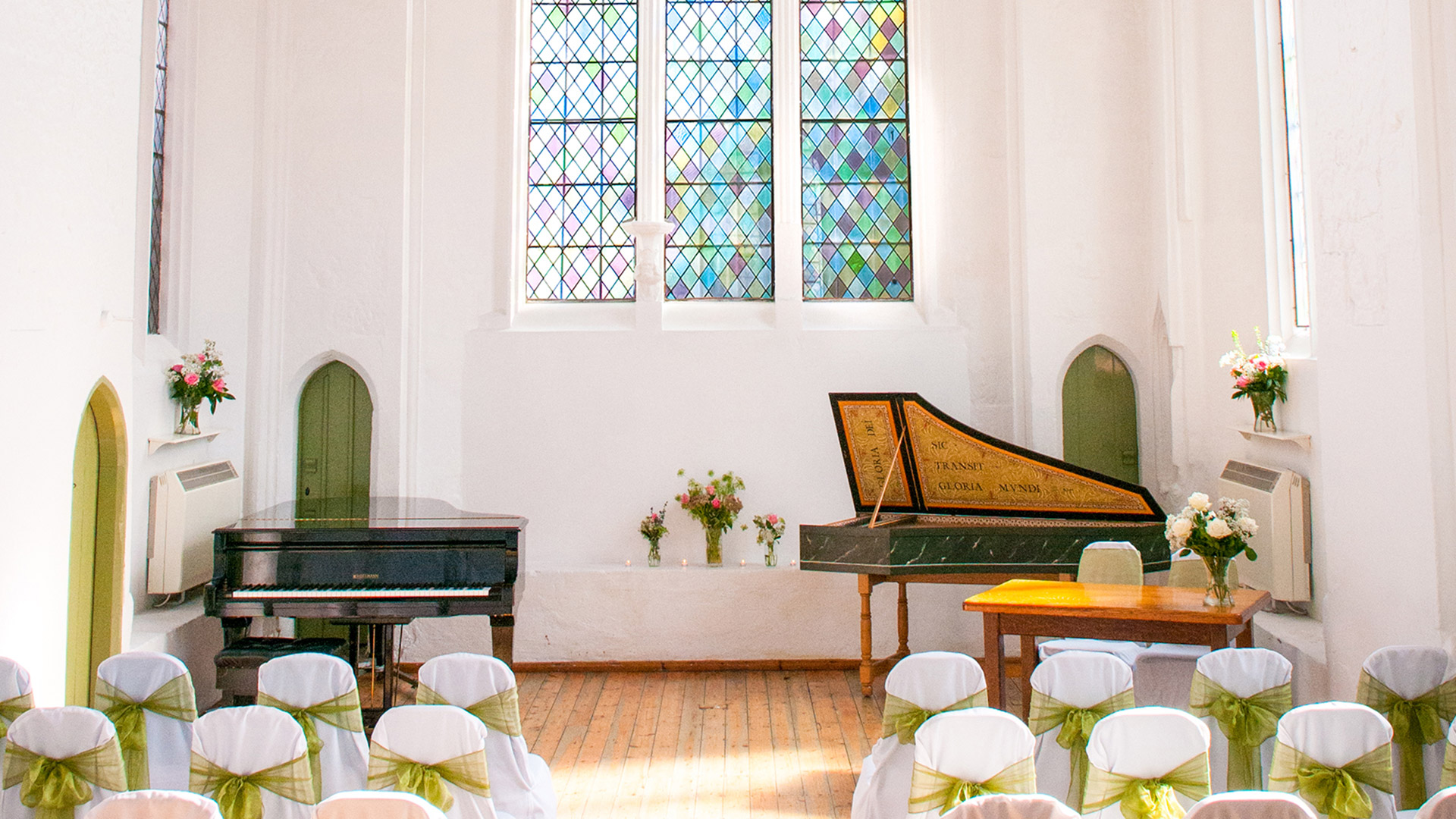 Lovekyn Chapel is the only remaining free-standing chantry chapel in England and, dating back to 1309, is the oldest complete building in Kingston. Although it is no longer used for religious services, it's the most popular venue in the Royal Borough for civil ceremonies and civil partnerships. As an elegant and bright space with excellent acoustics, it is also frequently used for musical performances and readings.
The Lovekyn Chapel is available to hire for weddings and concerts.